Capitol Pressroom, July 27, 2018
The Green Party is looking to grow its support in this year's gubernatorial election. We met the party's gubernatorial ticket, Howie Hawkins and Jia Lee when they stopped by.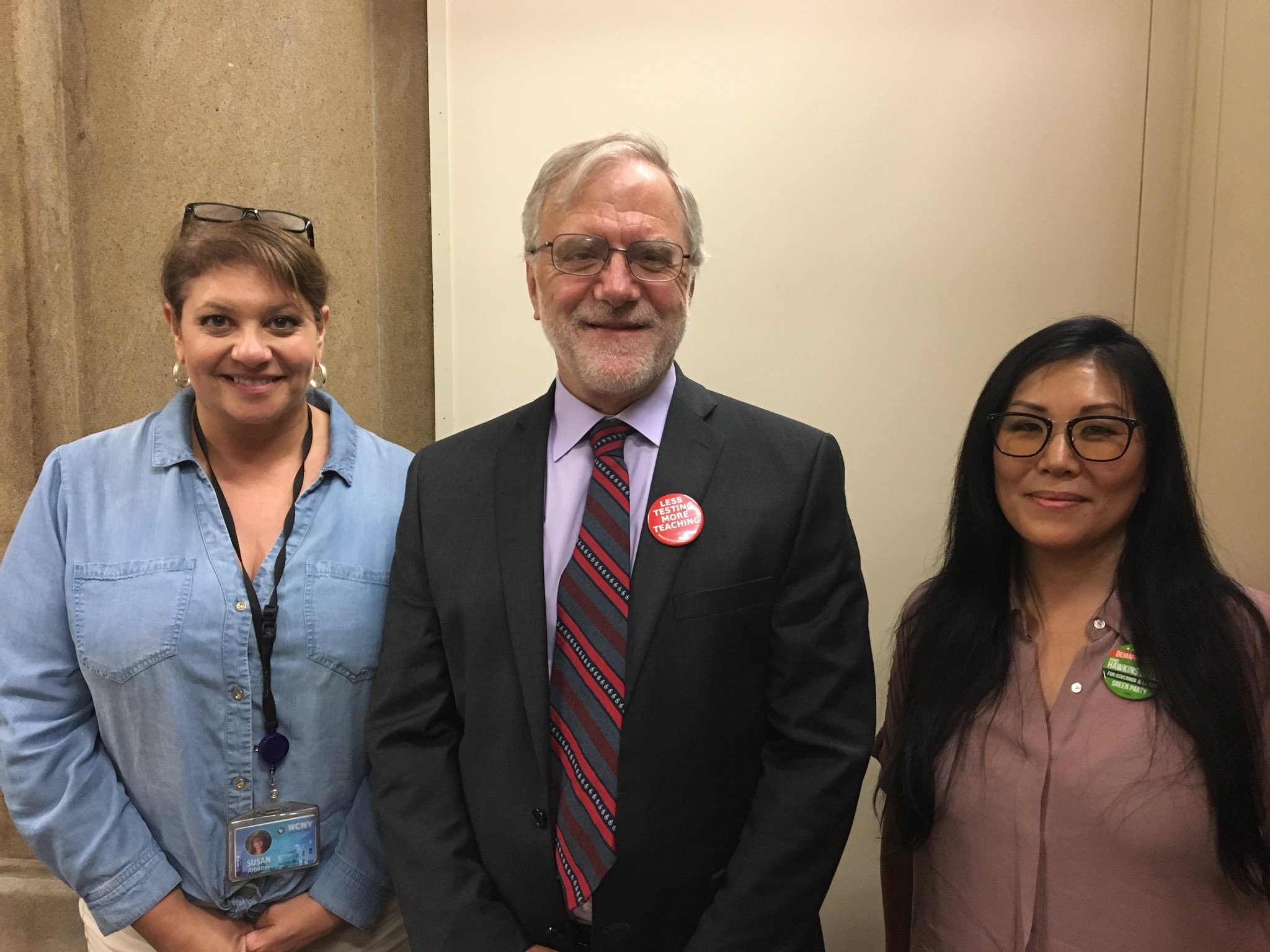 Black Agenda Radio, July 23, 2018
The Green Party has watched with interest as a number of Democrats have taken positions well to the left of Democratic Party leadership. In New York, Green Party candidate for governor, Howie Hawkins, says, if you want real social transformation, vote for the Greens. Hawkins and other Green Party members recently announced support for social ownership of the economy, a state public bank, and other radical measures. We asked Howie Hawkins what he means by "social ownership of the economy."
WSYR News Radio (Syracuse), July 19, 2018
Green Party Candidate Howie Hawkins is calling for statewide action to address the exposure of children to lead contamination. Syracuse is the child lead poisoning capital of the nation. 40% of Syracuse children had blood lead levels between 5 and 10 micrograms per deciliter, while 16% had levels exceeding 10 micrograms per deciliter. Hawkins talked about the issue on NewsRadio 570 WSYR. Listen to the podcast.
Hudson Mohawk Magazine (WOOC, Sanctuary for Independent Media, Troy), July 13, 2018
This episode of the Hudson Mohawk Magazine features Howie Hawkins, local brewing, and immigration.
WSYR Radio (Syracuse), June 29, 2018 
Mark Wainwright interviews Howie Hawkins, retired Teamster who is running for Governor with the Green Party, on his reaction to the SCOTUS ruling on Janus, the state of the unions, and the UPS contract negotiation and the vote for strike authorization by the UPS Teamster membership.
Howie Hawkins, Green Party candidate for Governor talks about the Democratic and Republican State Conventio