Activists march in Albany for Climate Day of Action
Albany Times Union, April 24, 2018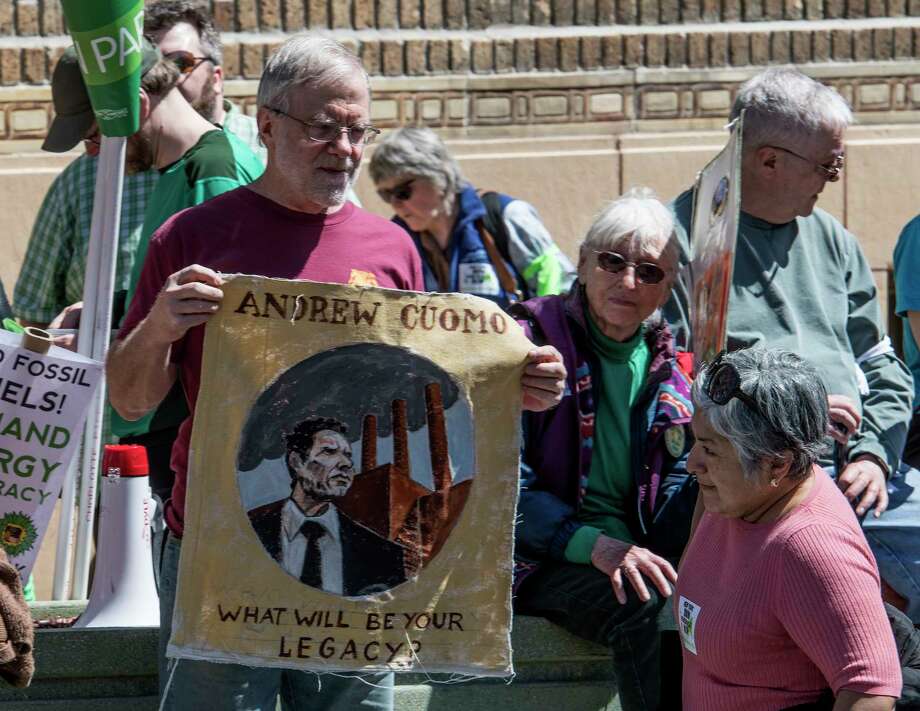 Photo: SKIP DICKSTEIN, Albany Times Union
Green Party gubernatorial candidate, Howie Hawkins participates in a Walk the Talk on Climate! Day of Action rally as they prepare to march on the State Capitol building on Monday April 23, 2018 in Albany, N.Y.
ALBANY — Activists from around the state rallied Monday at the site of a proposed gas turbine power plant in the city's Sheridan Hollow neighborhood.
From there, they marched to the Capitol for a rally called the "Cuomo: Walk the Talk on Climate! Day of Action."
Sponsors include the Sheridan Hollow Alliance for Renewable Energy, Citizen Action of New York, Food and Water Watch, Environmental Advocates of New York, People of Albany United for Safe Energy and Sierra Club Atlantic Chapter.
Do you like this post?